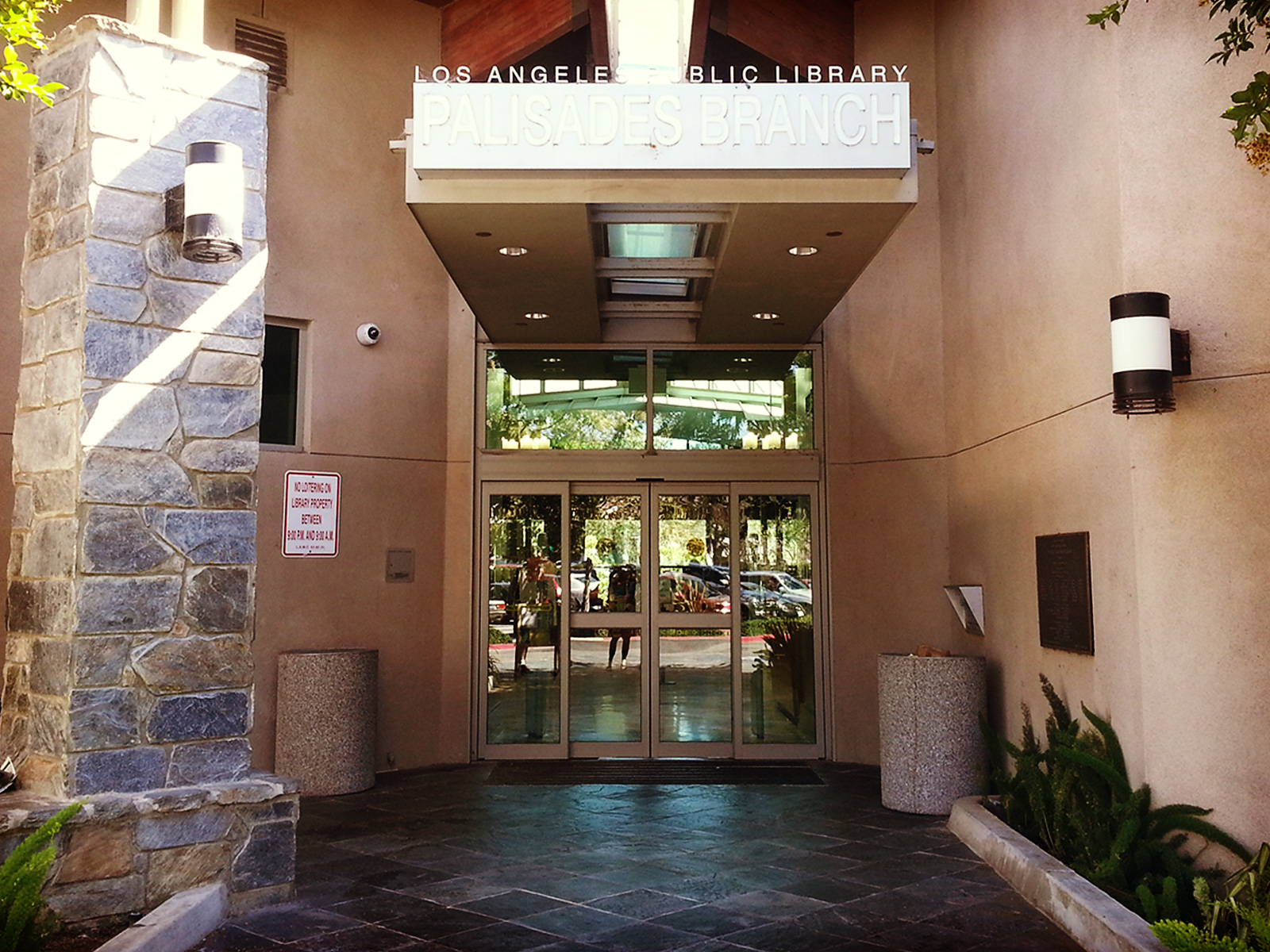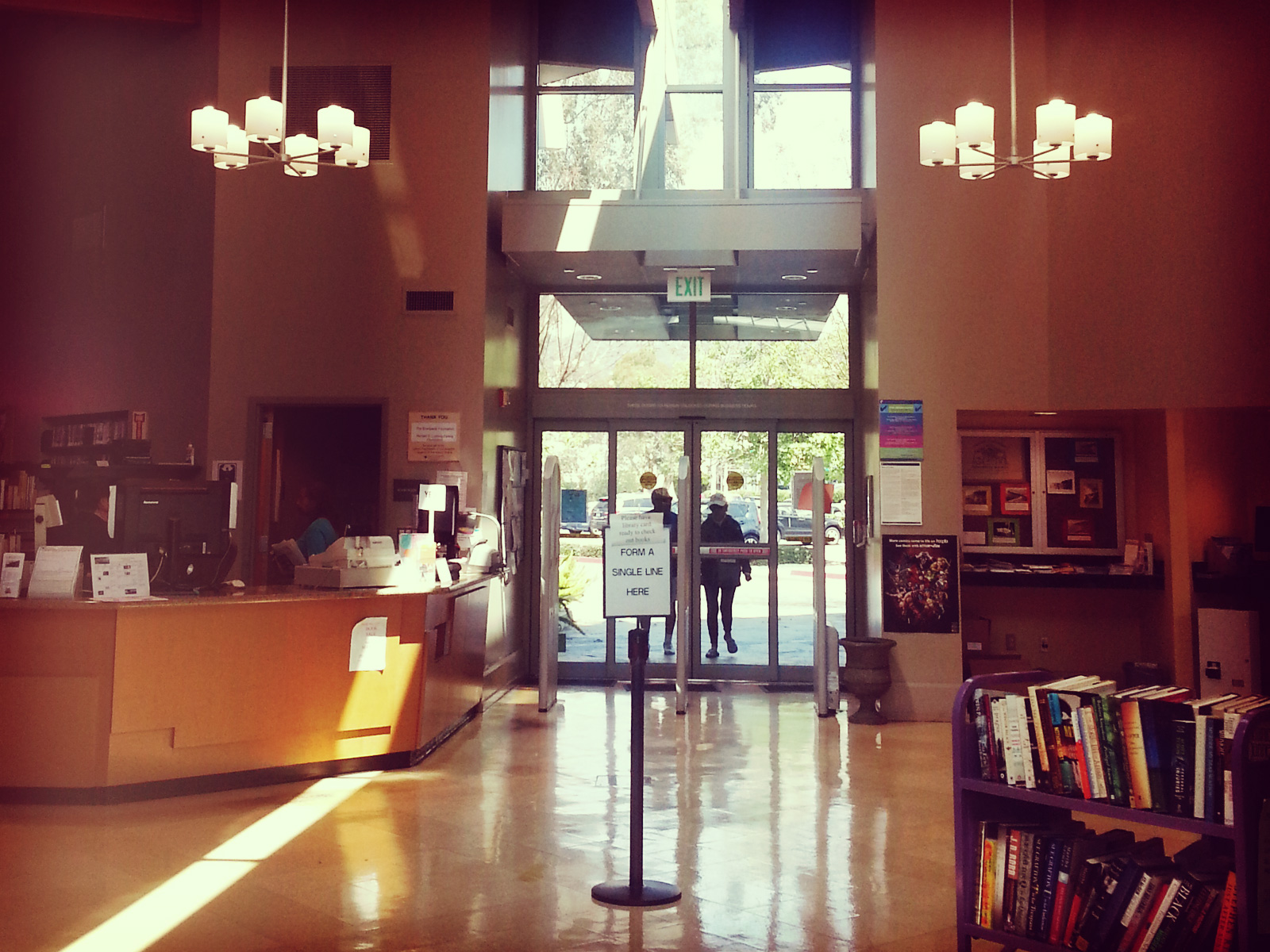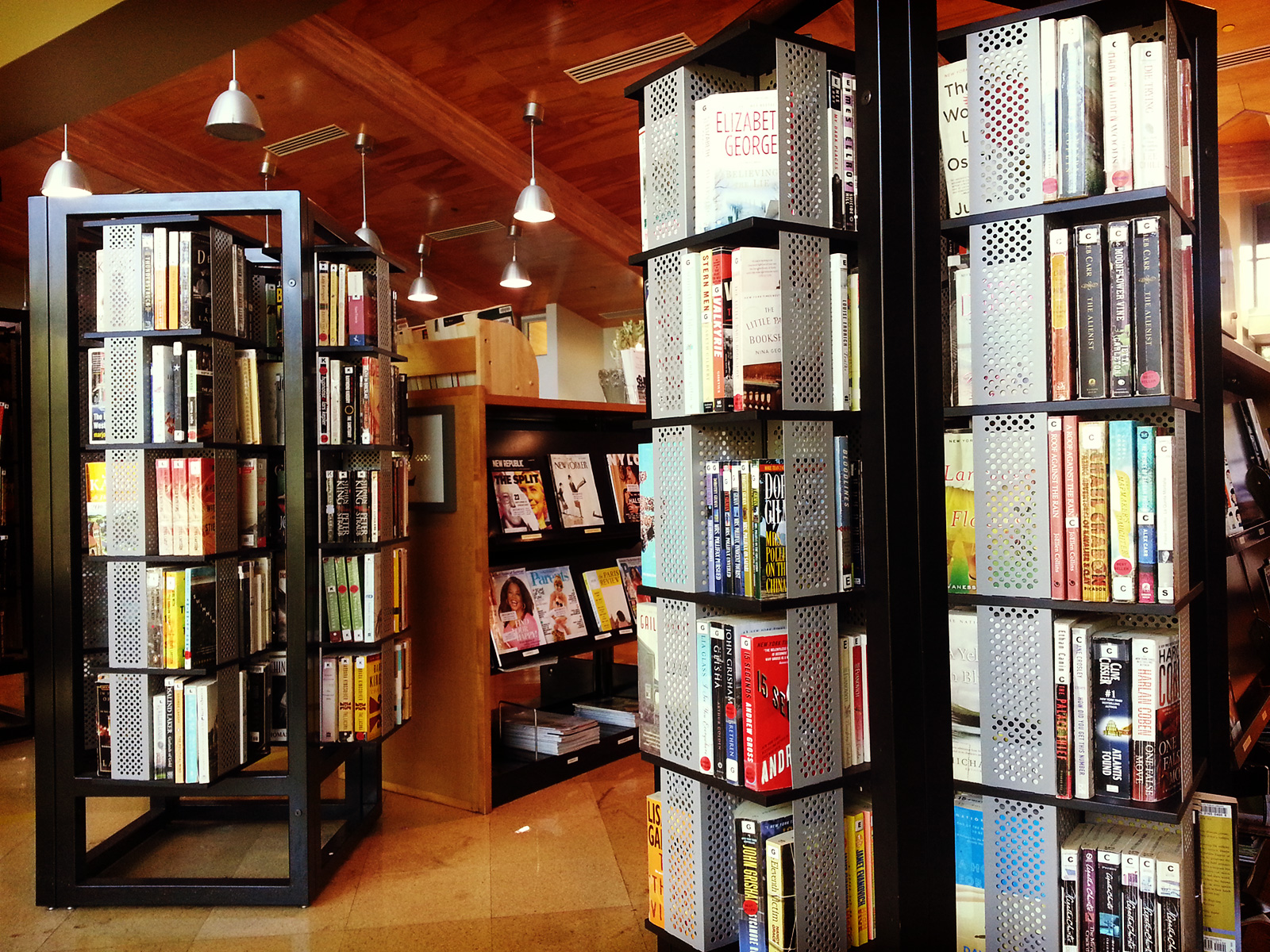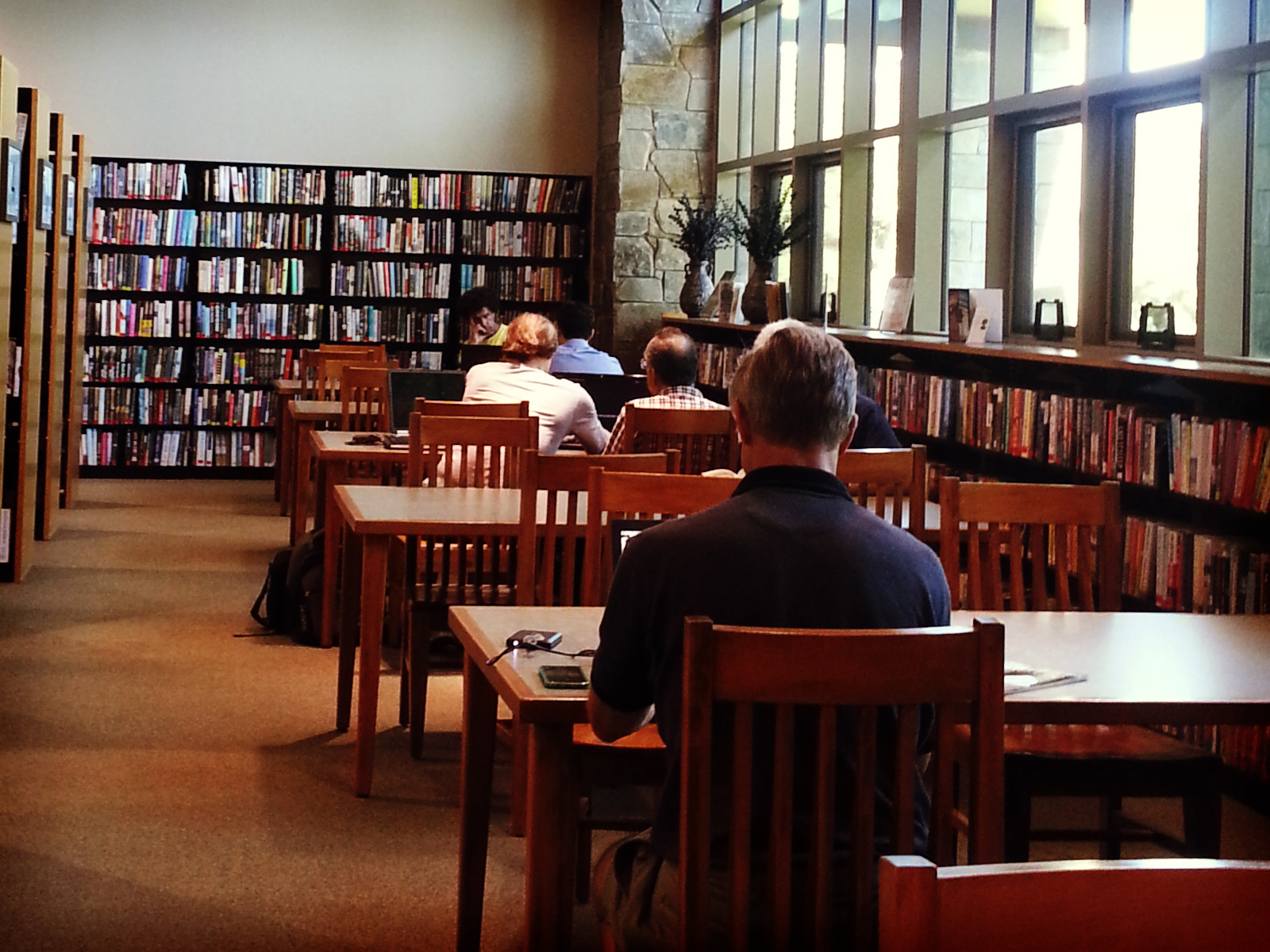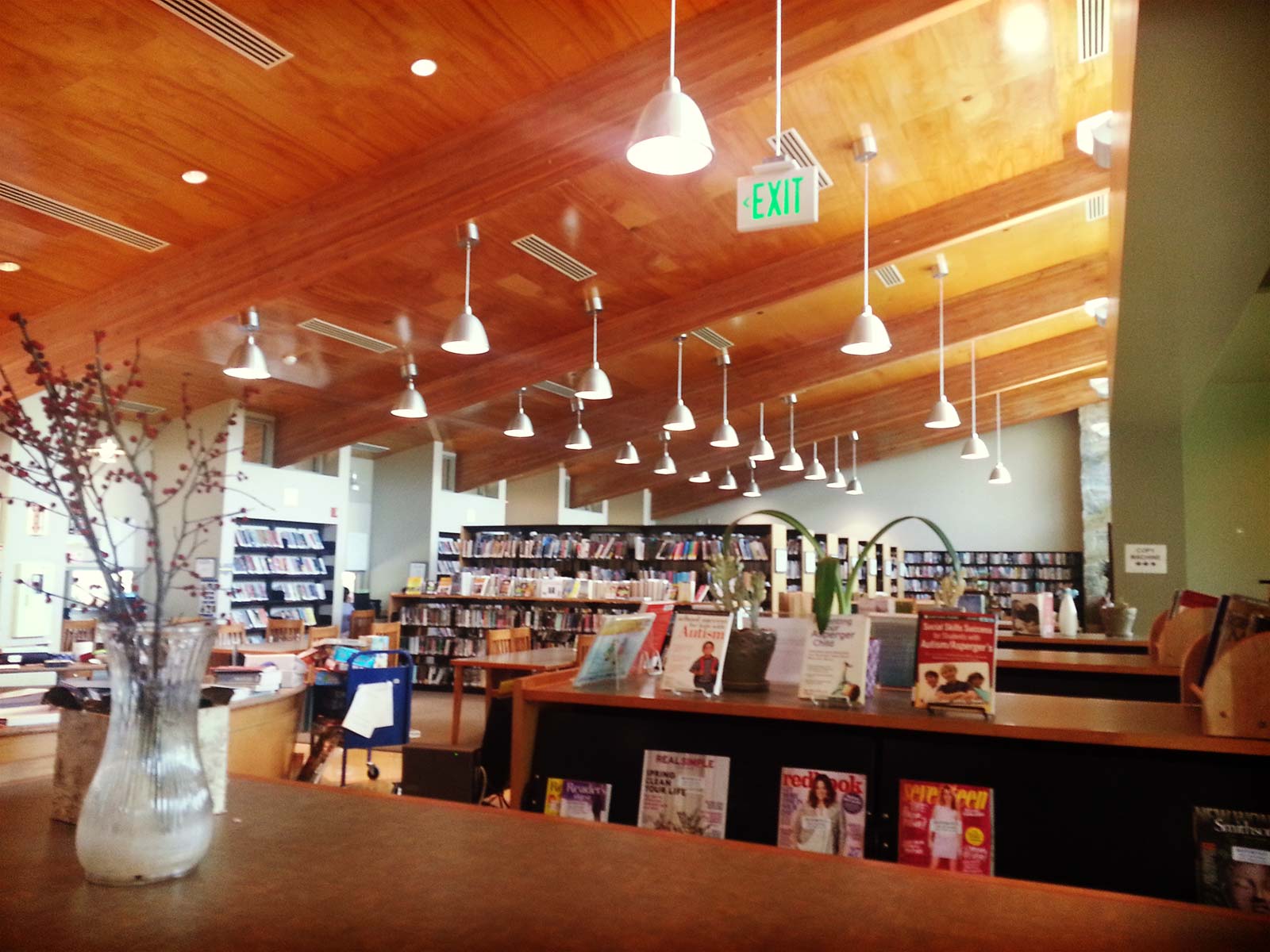 Over 50 Years of Service to the Community
Welcome to the Pacific Palisades Library Association (also known as the Friends of the Palisades Library) website. This is the place to find out about the Friends' activities, how to join the Friends, and how to support the Friends. This site also includes information provided by the librarians of the Palisades branch library regarding upcoming programs and activities.
Palisades Library Bookstore
Friends of the Palisades Library are very excited to announce that the Palisades Library Bookstore opened for business on July 1, 2014...more info
---
Upcoming Friends Programs:
"Palisades Reads"
October 23 - November 13, 2019

Details Below
2019 Summer
Creative Writing Contest
Students Entering Grades 1 - 12
THEME Palisades Tales: From the Mountains to the Sea
Entries must be set in the Palisades.
PRIZES
The awards ceremony and performance of the winning stories will be on Wednesday, October 2, at 4 p.m.
Three winners in five age categories:
1st place - $100 gift certificate to Diesel Books
2nd place - $50 gift certificate to Diesel Books
3rd place - $25 gift certificate to Diesel Books
DEADLINE SEPTEMBER 3
Click here to download the Contest Entry Form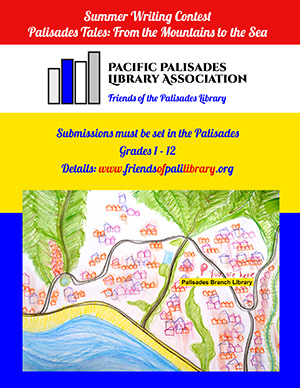 ********************************************************
COMING THIS FALL!
The Pacific Palisades Library Association announces
the debut of an annual event:
Palisades Reads
Palisades Reads
is a community-wide book club in which the public is invited to read one book to
foster connections and community,
spark conversations, and celebrate reading.
For its inaugural year, the Friends have selected Shelter Us: A Novel, the award-winning debut novel by longtime Palisades resident Laura Nicole Diamond. Set in Pacific Palisades, Shelter Us explores many layers of the human experience - from the joys and heartaches of parenthood to what moves us to help someone in need.
Save the Dates:
October 23, 2019, 6:30 - 8 p.m.

Kick-off Party & Panel Discussion
Can One Person Change One Life?
What compels us to help another person?
What does it take to step outside our comfort zone?
November 13, 2019, 6:30 - 8 p.m.
Community Book Club Night

Bring your friends, neighbors and book club
for a conversation with the author and refreshments.

Gorgeously written and deeply felt, this heartrending, ultimately hopeful narrative about motherhood, loss, and community becomes a true page-turner. Lawyer turned stay-at-home-mom Sarah Shaw is struggling to be present for her two young sons and husband, three years after tragedy struck the family. Then one day, walking in L.A., Sarah's heart catches at the sight of a young homeless mother and toddler, and saving them becomes her secret, obsessive mission. When tragedy threatens them, Sarah discovers she is capable of deceptions and transgressions she never imagined, unleashing a downward spiral that will threaten her marriage, family, and her sanity.
Shelter Us
speaks to the quiet joys and anxieties of parenthood, probes our responsibilities to loved ones and strangers, and illuminates the shadowy space between unconditional love and fear of unbearable loss.
Copies of Shelter Us are available at the library, as well as in bookstores and online. It is currently available in paperback and e-book and, coming soon...audiobook!
For more details see Library Programs